A new Express Diesel self-serve tank from Riordan Fuels is now open at Birchip, making diesel purchase simple and available all day every day.
Located in the Greg's Digging yard at 94 Birchip Sea Lake Road, next to Nutrien Ag Solutions, the site has easy drive-through access suitable for trucks and large vehicles. Entry is from the Birchip Sea Lake Road, exiting onto Abbot Street.
With great everyday pricing, the site is simple to use. Credit cards are accepted and volume discounts are available on account.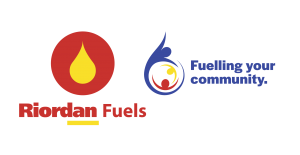 Importantly, every litre purchased will support the Birchip Hospital and Nursing Home.
Riordan Fuels are donating a portion of all sales to local community group Birchip Friends of the EWHS, who will use the funds raised to provide a comfortable environment for residents, patients and visitors of the nursing home and hospital.
If you would like to know more, please contact Gary Parsons on 0437 501 153.